Hazelday Spa & Sugaring in Sandy, UT
Hazelday Spa & Sugaring in Sandy, UT offers full service aesthetics and skin care in addition to specializing in the ancient alternative method of hair removal; commonly referred to as "sugaring" (or sugar waxing) in Salt Lake City. All day spa services are provided by Hazel Christiansen -- Master Esthetician, Alexandria Professional & GlyMed Plus Professional. Hazel's passion for protecting and improving one's skin has not only earned her many certifications, accolades and recurring clients, but has also guided her decision to provide only GlyMed Plus Skin Care products as well as practicing sugaring hair removal as her preferred method of hair removal over waxing.
With the primary benefits of sugaring being:
Less painful than waxing (especially in the more sensitive Brazilian and bikini areas)

Made of natural (water soluble) ingredients

Can only adhere to dead skin (providing natural exfoliation)

Less traumatizing to the skin (much better for sensitive skin)

More sanitary (no double dipping)

Is a natural antibacterial

Less time involved with sugaring

Repeat areas without damaging the skin or tweezing (not an option with waxing)

Can extract shorter hairs (1/6 growth vs the 1/4 growth needed for waxing)

Results in less broken and ingrown hairs (as hair is pulled in direction of follicle)

Cannot burn the skin (sugar heated to room temp)

Produces longer lasting effects (can lead to permanency)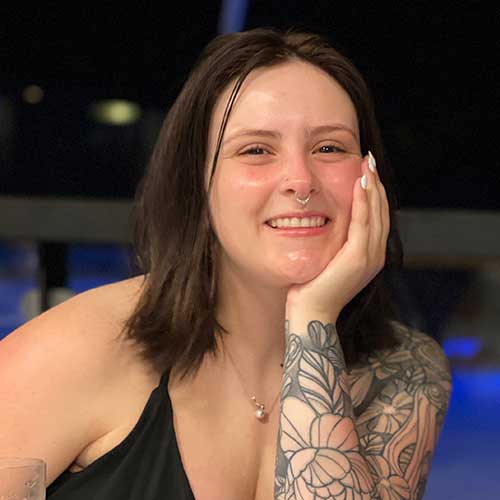 Through Hazel's Eyes
"I started out believing that when a person's skin improves, their self esteem would also improve. Through my studies and practice of aesthetics, I have had the privilege of proving this belief and with that, my passion for healthy skin has only amplified with each customer's positive results."