Watch Facials In Action
See how facials are done, and discover why people are making the switch to GlyMed Plus treatments.
What is a Skincare Consultation?
---
Skin changes over time. New skin problems that you are unequipped to rectify can arise at any point in your life, often without warning. Age, hormonal fluctuations, pregnancy and postpartum hormones, menopause, stress, and environmental exposure are just a few factors that can contribute to fluctuations in the condition of your skin. The idea of changing your skincare routine for a new skin problem may seem overwhelming if you don't know exactly what you're dealing with. This is where a skin consultation can help!
A skincare consultation is designed to assist you in navigating the care of your changing skin. You'll meet with an experienced skincare professional who will provide you with an in-depth skin analysis, where you'll learn exactly what your skin needs to thrive. These meetings are entirely focused on finding what's best for your skin.
How Can Consultations Be Beneficial?
---
Skincare can be intimidating. There are hundreds of products and treatments advertising themselves as the best solution for the same problem. If you're unfamiliar with the world of skincare, how can you know for sure what works for your skin type without trying product after product? Before starting new treatments or skincare products (and potentially wasting money on insufficient solutions), a consultation with a skincare expert can help you decide what your skin needs and what treatments are available to you that you might not have even known existed.
And while facials, DermaSound, and other exfoliating facial treatments can help in the process of healing your skin, continued skincare education is also extremely important for your skin's welfare. With a skincare consultation, you'll get tips on what products you can invest in and what you can do in your daily routine to keep your skin healthy and glowing.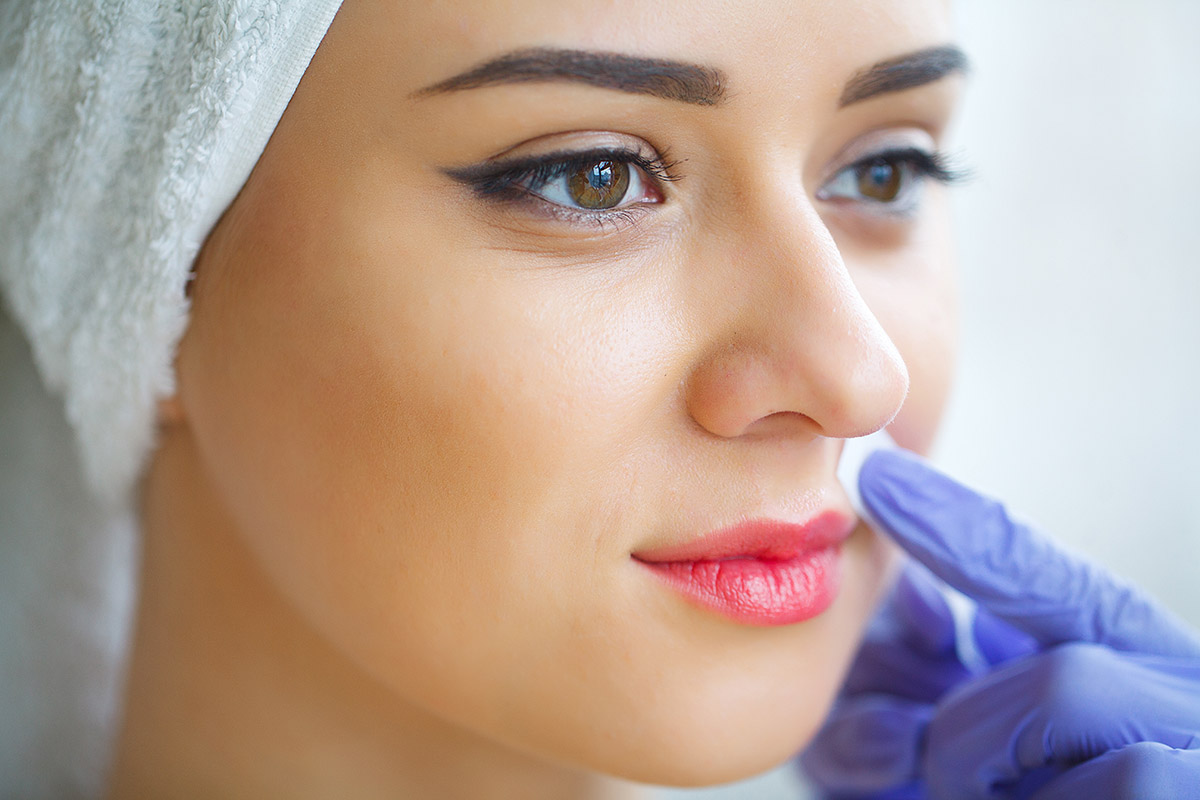 What to Expect From a Consultation
---
During your skincare consultation, your esthetician will take you through a comprehensive consultation to learn more about your skin and direct you towards an effective solution to your skin problems. Here are some points you should hit during your appointment:
After greeting you, your esthetician will sit down with you to discuss your skin. You'll talk through your skin history, current skincare routine, lifestyle, health, and other important factors. This step is the most crucial for your esthetician, as it is where you'll be able to form trust and figure out exactly what your skin concerns are.
The consultation will then move to a more extensive analysis of the skin itself. Your esthetician will get up close and personal to examine the look and feel of your skin. They'll pay special attention to specific concerns you may have pointed out during your initial discussion, as well as looking for clues to your skin problems and evidence of skin conditions such as dehydration, hyperpigmentation, rosacea, blackheads and excess oil.
At the end of your visit, your esthetician will take into account any information shared during your discussion and analysis to recommend products and/or treatments specifically tailored for you. It is our goal to introduce you to products that change your skin for the better and help you move further toward your goals in your skincare journey.
What to Expect After a Consultation
---
Results don't happen overnight. Even after a week of sampling products you may find yourself disappointed without any drastic changes in the state of your skin. Although your skincare professional may recommend a product that can give you a sense of instant gratification (such as a hydrating cream that quickly helps with dry skin) true and lasting results will not be immediately evident in most skincare solutions. Meaningful change in your skin's health comes from commitment to a product whose formula contains high-quality and scientifically researched ingredients.
At Hazelday Spa, we offer skincare consultations that are completely free! Our mission is to give you a comfortable and educational experience, giving you the tools and information for the skin of your dreams. We take the consultation seriously because your skin is a very important matter. Unlike many larger day spas, we take the time to get to know you and your unique, beautiful skin. By forming a one-on-one relationship we can help you improve your skin and find a skincare regimen that works best for you, we guarantee it!
Contact us today to schedule your free consultation!
Book Online