Face
Sugaring
Lip Waxing
Do you experience a noticeable peach fuzz on the upper lip? Than lip waxing is the perfect solution. Lip waxing will take care of any unwanted hair above the upper lip. While this area may seem simple enough to tackle at home the sensitive skin above your upper lip requires the attention of a skilled esthetician to get the best results.
Chin Waxing
The great thing about sugaring is that the results are long lasting. With a proper sugar wax results will last a month or more. A chin wax includes the area below your lower lip, the chin, and under the jawline. Because hair length on the chin can vary, sugaring is a superior service to traditional waxing. Sugaring only needs ⅙" of hair to be effective, as opposed to traditional wax, which requires ¼". With traditional wax those shorter hairs may be missed. Give your face the treatment it deserves.
Sides of Face Waxing
Have a little more hair than you would like around the sides of your face? Rounding out our a la carte facial waxing services the sides of face waxing takes care of unwanted hair from the jawline up to eyebrows.
Full Face Waxing
Treat your face to a full service treatment that takes care of shaping and waxing your brows(link) as well as all of the areas of the face listed above. The perfect prep for a night out on the town, full face waxing will leave your face smooth, glowing, and hair free!
Other Facial Waxing Services
The type of facial hair you grow, and where you grow it, is largely determined by factors that are out of your control such as your hormones and genetics. Because facial hair waxing needs are unique to each and every client we offer a wide variety of services to provide the exact type of hair removal you need. Facial sugaring provides a quick, gentle, maintenance free solution that will leave you with a smooth, glowing, hair free skin.
Brows
Removes hair from above, below and in-between the brows--includes shaping.
$15
Lip
Removes the hair from the upper lip area only (chin treatments cover the lower lip area).
$10
Chin
Removes the hair from the chin and under the jawline.
$15
Ear
Removal of hair on the outside (visible) area of your ear.
$8
Nose
Removal of hair inside the nostrils.
$8
Full Face
Removes the hair from all areas of face and under the jawline (including nose and brows).
$45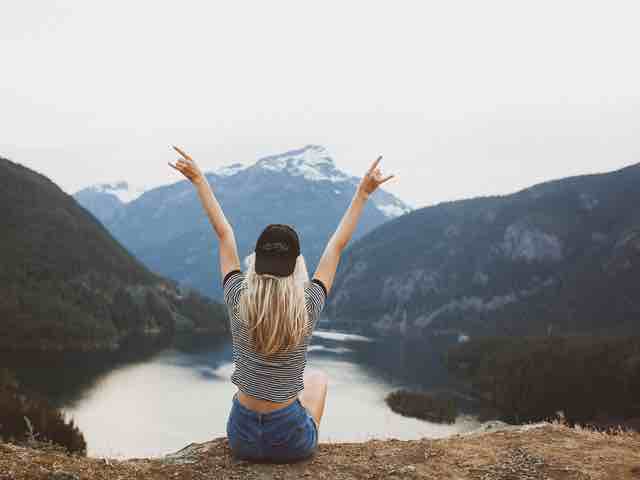 Facial Sugar Waxing
Maintenance
---
Keep that smooth, vibrant face looking great! Scheduled your sugaring appointments for every 4-5 weeks. Your second sugaring hair treatment will be half the time, and half the hair! Keep up with your regular appointments and your hair will stay soft and easy to remove. Next time you search "sugar waxing near me", look no further than Hazelday Spa & Sugaring!
Sugar vs Wax
Come in for a sugaring treatment once and you will never go back to waxing! Sugaring is a far more natural, gentle, and sanitary process than traditional waxing. At Hazelday Spa & Sugaring we use a sugar paste made from 100% pure and natural ingredients. Our wax is only heated to room temperature which protects your skin from damage due to over heated wax.
Sugar waxing is not only a safe and gentle way to shape your brows, it is more effective than regular wax. Traditional waxing requires ¼" of hair for removal, sugar wax only requires ⅙" which means your sugar wax treatment will take care of any shorter hairs and keep your brows looking fresh for up to 6 weeks. The benefits don't end there, you can read all about Salt Lake City Sugaring Vs. Waxing here.
Book Online
Eyebrow Sugaring Hair Removal
Discover why people are making the switch from waxing to sugaring hair removal.