Sugaring Hair Removal Pricing for Brazilian / Bikini
Bikini
Removes the hair outside the panty line. A regular bikini wax is ideal for simple clean-up.
$45
Deep Bikini
Removes the hair inside the panty line. A deep bikini wax brings the hair removal in 1/2-1 inch more than a regular bikini. Ideal for simple higher cut styles of swimwear or clothing.
$55
Brazilian
Our most popular service!
Removes all hair from front to back. A small strip or triangle can be left.

We have spent over 5 years perfecting the best Brazilian you will ever receive. Because we are all about skincare, our Brazilian and Bikini services focus heavily on the quality of our services versus how quickly we can finish. We block more time for each appointment in order to remove the most hair possible while also ensuring your comfort during each appointment. Our technicians also plan extra time to care for the overall health of your skin by including a complimentary Hungarian mud mask with each Brazilian. This mask calms, cools, and soothes your skin directly after the hair removal is complete. We will also take the time to extract any ingrown hairs (if present) and to educate each client on a home-care regimen specifically designed for their unique skin!
$70
Outer Bum Cheeks
Removes the hair on the outer cheeks. Inner cheeks and anus area included in all Brazilians. When you get a full Brazillian, we clean up the hair around your bum-hole area, but if you would like to go further and tidy up some peach fuzz areas outside your anus or on your outer cheeks, we can help spiffy that up for you!
$12
What is Sugaring?
---
Sugaring is a hair removal technique that has been practiced for thousands of years. An alternative to waxing, sugaring uses only natural ingredients and is gentler on sensitive skin.
Benefits of Sugaring:
Cannot adhere to live skin - no more tearing
Never heated past room temperature - no more burns
Pulls with the direction of hair - more hair removal, less ingrown hairs
Shorter hair growth necessary - shorter wait times in between appointments
All natural ingredients - no chemical solvents as is typical with waxing
Those who have never experienced the benefits of sugaring will be surprised when they book their first appointment. While no hair removal process is ever "painless," sugaring is much gentler than waxing. If you suffer from ingrown hairs, burned skin or reactions when receiving a wax, try switching to sugaring! Your skin will thank you. Contact Hazelday Spa today to book a sugaring hair removal appointment.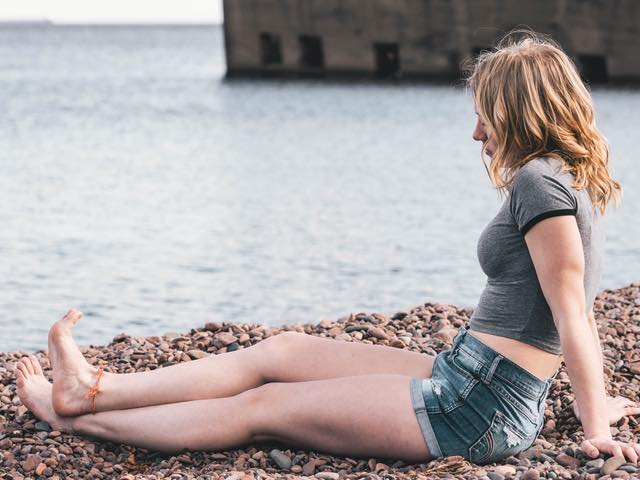 How Long does Hair Need to be for Sugaring?
---
Sugaring wax can extract very short hairs. Typically, hot waxing requires you to have longer hair. With sugaring wax, your hair needs to be about 1/6 of an inch long. What that equates to is about 2 weeks of growth after your last shave. The first time is always the hardest, but sugaring can stunt the hair growth and it can thin your hair out. The second sugaring hair treatment will be half the time and half the hair. We apply the sugar paste and pull with the hair follicle instead of against it. This greatly reduces irritation and ensures the whole hair is extracted to provide you with a longer time in between waxing appointments. If you keep up with your appointments, about every 4-5 weeks, your hair will remain thin, soft and easy to remove. Avoid spray tans or self-tanning until after your waxing appointment.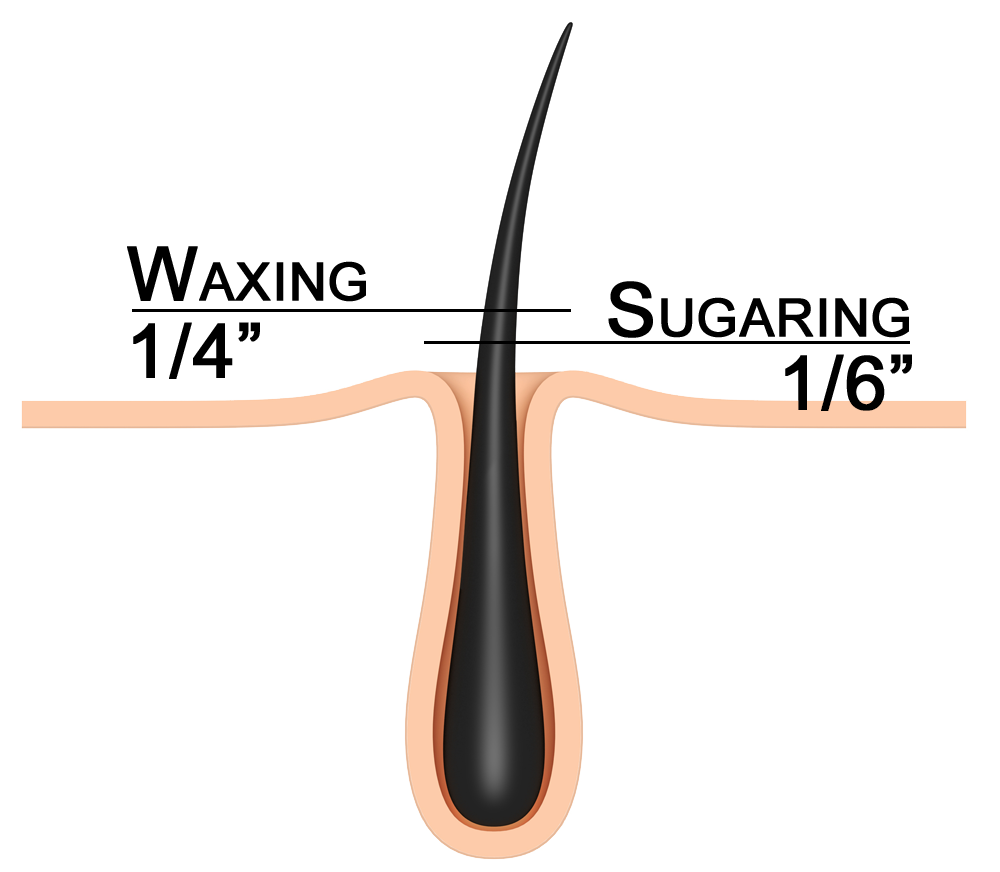 Watch Sugaring In Action
See how sugaring is done, and discover why people are making the switch from waxing to sugaring hair removal.
Have You Been Sugared Yet?
Advanced Body Sugaring Epilation offers numerous unique and diverse benefits. The most important advantage is very fundamental: the Alexandria technique and sugar paste formulation extracts the hair in its natural direction of growth while the hair is still in the early growth stage (Anagen stage). This eliminates hair breakage, unnecessary discomfort, irritation and ingrown hairs while exfoliating dry skin cells.
Book Online